2019 Honda Insight Engine and Hybrid Motor Powertrain Specs
Finally, the 2019 Honda Insight Hybrid sedan is now out and available for purchase! Built as a size compromise between the Civic and the Accord, yet with a far superior fuel economy due to its hybrid status, the 2019 Honda Insight presents an innovative and yet familiar model with the rebirthed Insight.
However, what's more significant is the fact that, with its release, the 2019 Honda Insight now has all of its information publicly available. That includes its new and advanced technology, strengthened safety features, and more! Here at Rossi Honda, we thought to look at the most intriguing aspect of the new 2019 Insight. That would be the powertrain of its engine and hybrid motor system combined.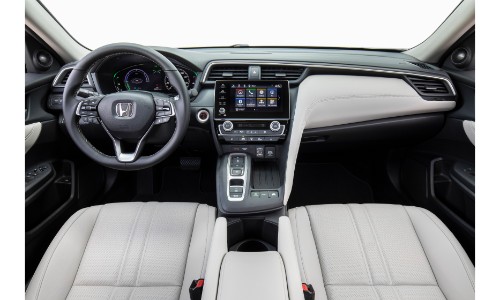 2019 Honda Insight Powertrain Strength and Efficiency
The 2019 Honda Insight has a powertrain of an engine and a hybrid motor system. First, there is a 1.5L Atkinson-cycle engine. This engine is paired with a motor system containing a 96-kW propulsion motor and a smaller generator.
The engine output, on its own, produces up to 107 horsepower and 99 lb-ft of torque.
Meanwhile, the propulsion motor of the hybrid pairing produces up to 129 horsepower and 197 lb-ft of torque.
These are the specs when the 2019 Honda Insight is working independently off its engine or its hybrid motor system. When working together, the 2019 Honda Insight produces a total output of 151 horsepower to maintain balance, efficiency, a smooth and quiet ride, and to reduce the risk of stress and damage to either half of the hybrid system.
---
2019 Honda Insight LX, EX, and Touring Trim Level Comparison
---
Test Drive the 2019 Honda Insight in Vineland, NJ
Already, we've got the 2019 Honda Insight in stock! Stop by for a visit or give us a call to schedule a tour and test drive with the Insight hybrid sedan. The new 2019 Honda Insight and more models are readily available here at Rossi Honda! Browse our current inventory to see if you're interested in another Honda model. Rossi Honda is located in Vineland, New Jersey within Cumberland County.